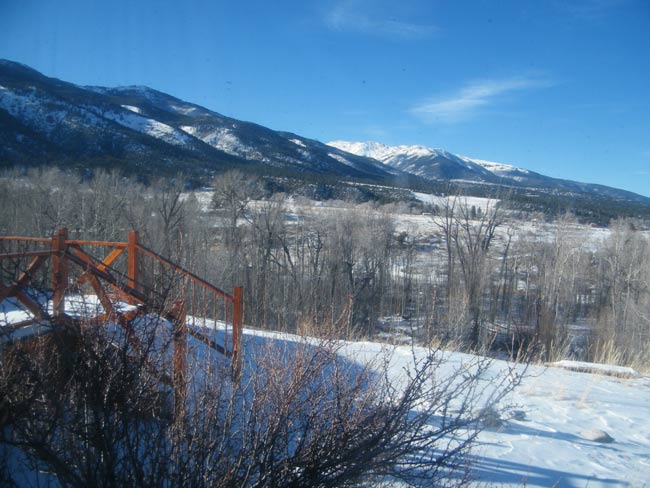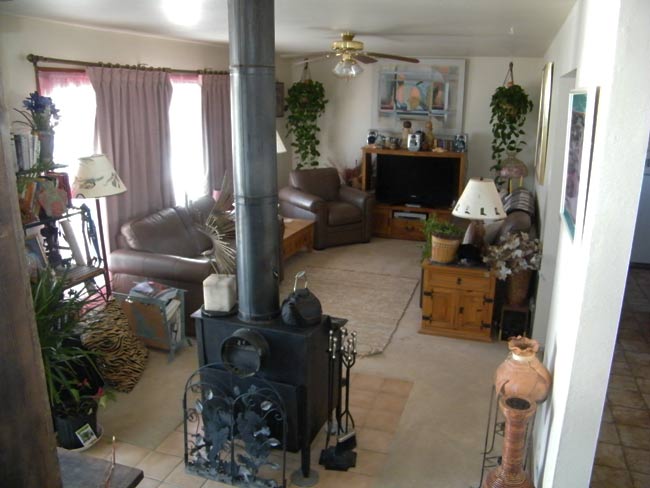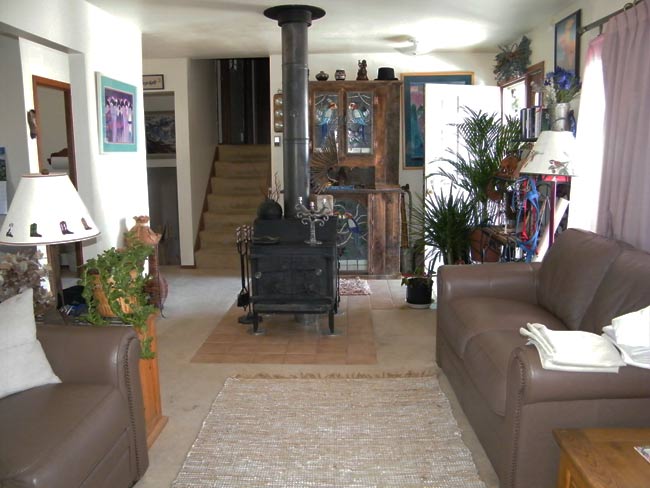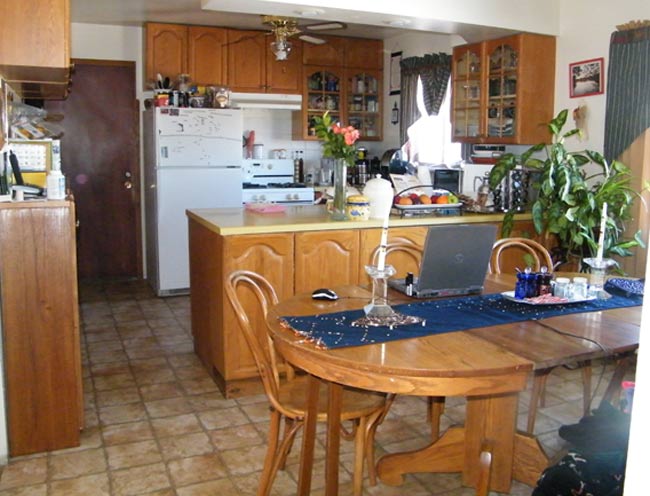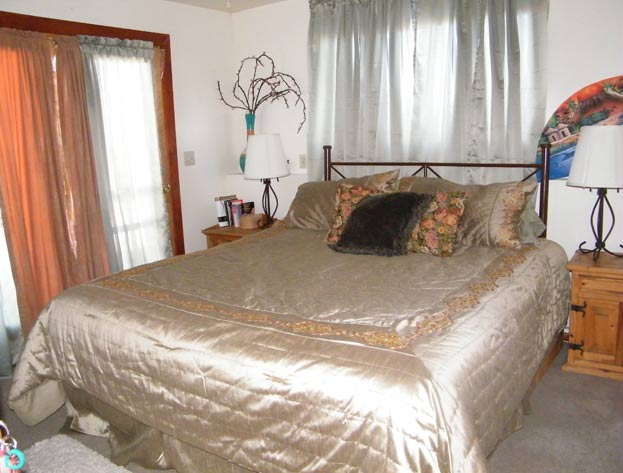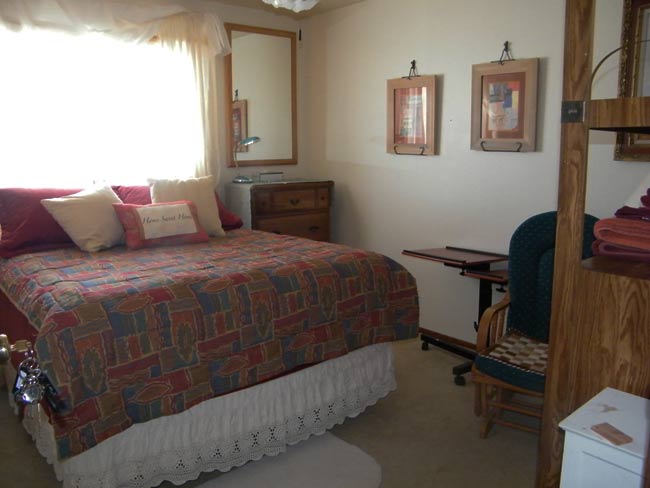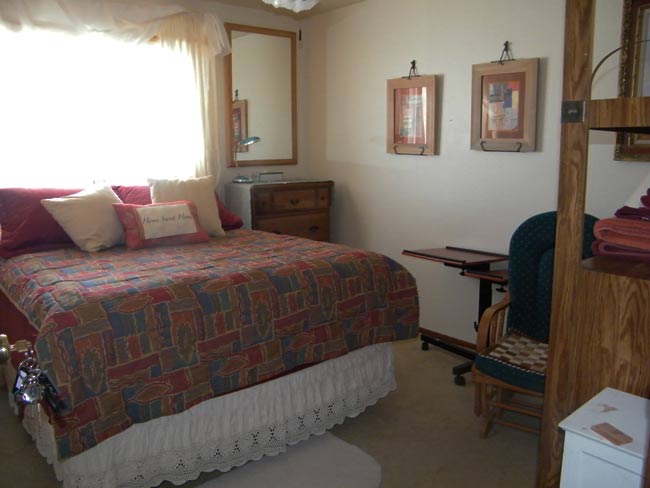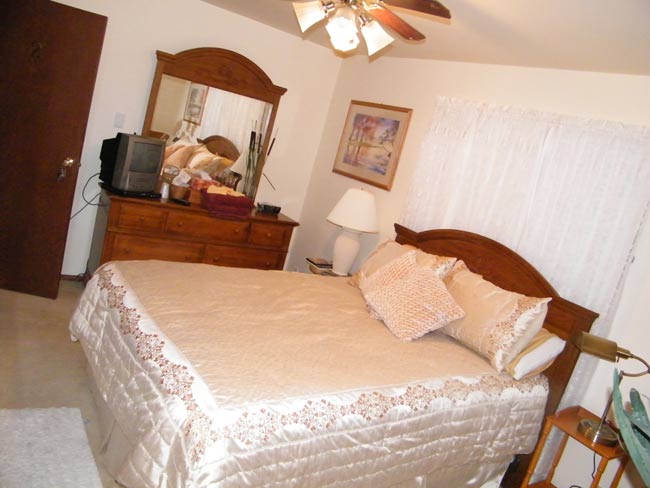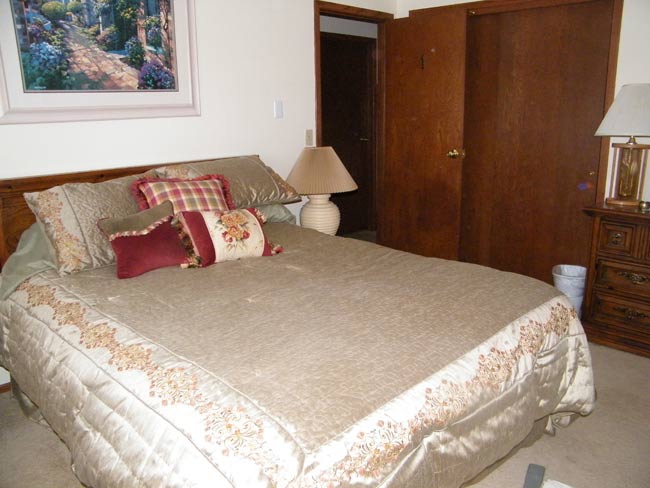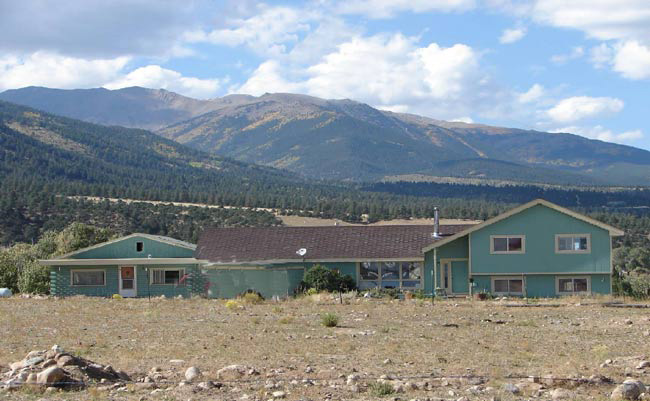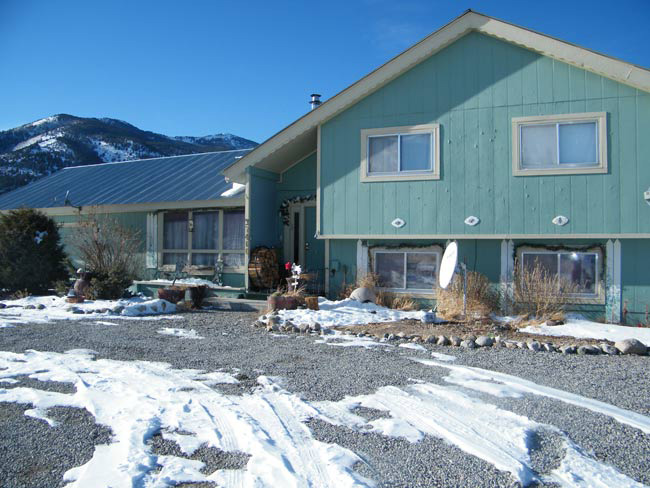 5 Bedroom House - 2 king & 3 queen beds
Terra Verde is a private country home located 1.5 miles down the road from Cottonwood Hot Springs. It features five bedrooms with a kitchen, living room and views of Cottonwood Creek and Mount Princeton. Price includes access to Cottonwood Hot Springs public pools and sauna. All Terra Verde rooms are non-smoking. No dogs or children are allowed, as there are farm animals and machinery on site.
Bedrooms consist of two with king size beds, and three with queen size beds. Queen rooms share the 1 ½ baths upstairs, while each of the king rooms features a private bath. All Terra Verde guests are welcome to share the kitchen and common areas. Terra Verde can accommodate up to ten guests.
Perfect for a longer term vacation rental!
Call for Reservations - 719-395-6434 or 800-241-4119