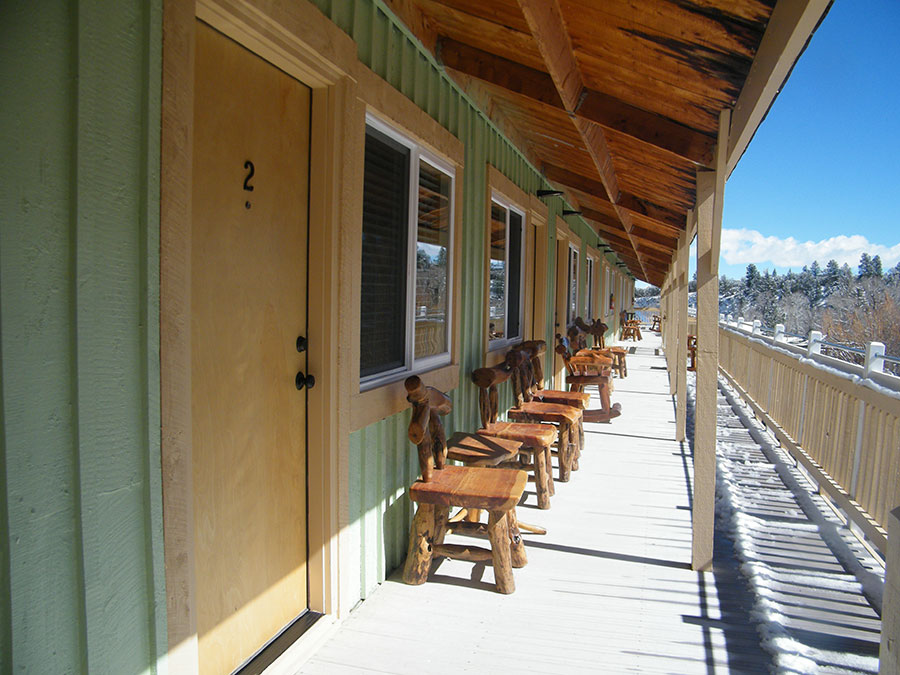 We had a fire in January, 2013 and are in the process of remodeling the entire Lodge Building.
What's New:
Bigger Rooms
We have expanded the rooms into what used to be our hallway.· You get more room to move around.
Now the rooms are access through the outside.· You can open the window and get fresh air!
New High Quality Latex Beds, and banboo covers.
New bathrooms and showers.
Geo-thermal heating in the Lodge. Using our own gravity fed hot water!
Redesigned office, breakfast area,and common rooms.
Other building upgrades include:
Double insulated walls
Triple-paned windows