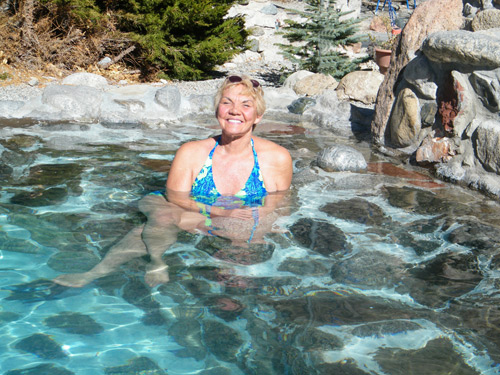 In keeping with the innate harmony of the land at this ancient, sacred site, we come together out of a shared vision, for the purpose of creating a holistic and spiritual center and a sustainable community, a haven for healing, growth, rejuvenation and restoration of the body, mind and spirit; supportive of individual, group as well as planetary rejuvenation and restoration.
- Cathy Manning, owner
A Prayer From Us
Cathy Manning
In ancient times there was a prayer for "The Stranger within our Gates"
Because this hotel is a human institution to serve people, and not solely a money making organization, we hope that God will grant you peace and rest while you are under our roof.
May this room and hotel be your "second" home. May those you love be near you in thoughts and dreams. Even though we may not get to know you, we hope that you will be comfortable and happy as if you were in your own home.
May the business that brought you our way prosper. May every call you make and every message you receive add to your own joy. When you leave, may your journey be safe.
We are all travelers. From "birth to death" we travel between eternities. May this day be a pleasure for you, profitable for society, helpful for those you meet, and a joy to those who know and love you best...
Cottonwood's Mission

Coming together at this sacred site
Out of a shared vision of a sustainable community
To work, relax, play, share
To connect, heal, and rejuvenate
Ourselves, each other, and mother earth
Now is the time to make up our minds to heal and be healed
We are honored to be here as caretakers of this land and this water
Our intention is to remain here through the coming earth change
Our desire is to heal and be of service in the ways that we each can
Doing our part to share love, support, awareness, affirmations
Holding our place in the light
Opening to Divine guidance every day in every way
To move past, through, and beyond judgment and fear
Shining our light out, sharing our purpose
Purifying our bodies, mind, and hearts from fear, guilt and shame
Rejoicing in the possibilities of the transformation of mankind
In the process of the unfolding of God's plan
Nearing the time of the new age of human beings
Going home, expanding, choosing, co-creating with God
Supporting each other as we go
Imagining peace, divine order, love and joy for all
Networking like minds for the new age dawning
Now is the time to be in alignment with Gods plan